Cambelts – We can replace a cam belt which is an essential maintenance item and can often be overlooked.
In addition it is also recommended to replace the coolant pump when this is driven off the cam-belt.
call us to discuss your vehicle requirements as all vehicle manufactures differ in the service life of a cam-belt.
NW VAGTECH can be 50% cheaper in comparison to the main dealers
clutches We offer a free clutch assessment.
A vehicles clutch is a major mechanical part of the transmission which is subject to wear and tear.
We can take your vehicle for a small test drive to assess the performance of the clutch after the assessment we will discuss any requirements needed.
we only fit parts that are as good as or exceed the quality of what your vehicle was originally supplied with.
NW VAGTECH are rarely beaten on price for our clutches.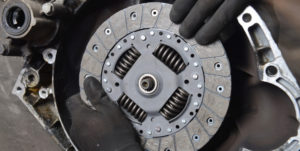 [/colcontainer]