Ghost

Immobiliser in Warrington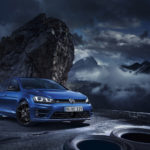 We install Ghost immobiliser in Warrington at Vag Tech. Our independent garage mechanics have twenty years' experience, specialising in VW, Audi, Seat and Skoda. From us you get the expertise at independent prices. Plus, we don't limit our services to one brand. We are experienced and our garage is fully equipped to service and repair any vehicle. Our comprehensive services include diagnostics, tyres and MOT. We are proud to offer installation of the original aftermarket Ghost CAN bus immobiliser. If your vehicle did not come from the manufacturer with an immobiliser as part of the security system, you can count on Ghost. You can also count on our expert technicians to install what is likely the best retrofittable immobiliser on the market.
Your vehicle Controller Area Network allows microcontrollers and devices in your vehicle's computer to communicate with each other. In Warrington, Ghost immobiliser, when installed, uses the same system to protect your car from theft. A thief cannot clone your key, learn vehicle key codes or even steal your key. It operates like a firewall on your car computer and gives no clues to its whereabouts. Installation is discreetly hidden in your wiring system. There are no blinking lights to indicate it's even there. The system is armed the second you turn off the ignition. Only you will have the PIN that must be entered to disarm the system before the car can be driven. For your convenience you can pair the system to an app on your phone so you don't have to enter the PIN sequence each time you drive your car.
When we install the Ghost Immobiliser in Warrington on your car, no unauthorised person is going to drive away in your car. Even if they steal your keys they can't start the car with them because they don't have the PIN. Contact Vag Tech for a cost estimate to install this theft proof system on your car. No more flashing lights and annoying false alarms disturbing the neighbourhood in the middle of the night. The thief won't even know the immobiliser is there until he tries to start the car. We don't think there is an easier or more effective theft protection system on the market today. There is no disruption to any of your car computer operations. The Ghost just blends flawlessly and quietly protects.