Skoda

Specialist in Widnes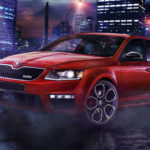 A Skoda specialist in Widnes is the best technician to handle any repairs on a Skoda. Skoda is an automobile manufacturer founded in 1895. The Czech company is behind some of the best vehicles known today. From sedans to SUVs, they produce world-class cars for an array of markets with consumers in over 100 countries. The years of experience in the automobile industry has seen Skoda refine their cars to become some of the most efficient and technologically advanced vehicles. The released models of Skoda are known for their exemplary performance and design.
If you want great services, it's better to have an expert attend to your car than an untrained technician. In Widnes, Skoda specialists are trained in all the mechanical and electrical components operating in a Skoda vehicle. As a result, they are the best at handling repairs. Vag Tech's Skoda specialists deliver services that match dealership quality and their technical experience is more than enough to repair any fault. Moreover, we work in state of the art garages that are equipped with the latest tools and diagnostic technology. If there is a fault in your Skoda, we shall find it and fix it. Fixing a car is complicated and many garages try and dupe clients into unnecessary bills and purchases. We offer the best solutions through quality repairs. Where a replacement is necessary we don't shy from seeking your consent and taking you through the repair process. Our transparent approach to car repairs makes us one of the best garages in the UK. More than offering great repairs we also give professional advice to clients to make informed choices.
Cheap is expensive but we offer affordable services guaranteed to meet dealership quality. We are an inexpensive option but we do not compromise on anything. Our Skoda specialists are familiar with all the manufacturers' standards and we are committed to keeping your Skoda in tip-top shape. Contact Vag Tech today and we shall restore your Skoda to full performance. Whether its repairs you need or replacement, we can assist you.