Ghost

Immobiliser in Frodsham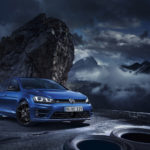 The Ghost immobiliser in Frodsham is a revolutionary new system that is an anti clone vehicle immobiliser system.  It prevents your vehicle from being stolen or moved unless a secret pin code is entered via your standard factory controls. Until this is entered your vehicle will not start or move. Your expensive VW, Audi, SEAT or SKODA will be totally protected from theft or joy riding criminals. These vehicles are very popular and are seen as potentially valuable cars for car thieves.  There are items that are available on line that can be bought and used that allow the hackers to drive your car away in less than 60 seconds. This means you need to fit the best possible immobiliser available and the Ghost immobiliser is certainly that.
Besides locking you car in a garage, which not everyone has access to, it is difficult to guarantee your car will be safe. In Frodsham, Ghost immobiliser protects your vehicle from hacking and prevents key cloning. Even if your car keys are stolen the car cannot be drive away without your secret pin code. The system has no LED indicators to give away its location nor does it advertise the fact that the Ghost is installed. It uses the buttons in your vehicle such as those on the steering wheel, door panels or centre console to allow you to make a unique and changeable pin code sequence that must be input before the car can be driven.
We are an independently run garage that specialises in installing the Ghost immobiliser in Frodsham. Contact Vag Tech today to book an appointment for an installation of a Ghost immobiliser or a service, repair or maintenance for your vehicle. We have over 20 years of experience in all makes and models of VW, Audi, Seat and Skoda vehicles. We can offer an MOT test for all vehicles over 3 years of age as well as routine maintenance checks on your cambelt and clutch. Our highly qualified technicians will also offer a free clutch assessment which is subject to wear and tear as part of its normal operation.