Skoda

Specialist in Frodsham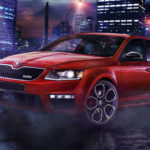 If you are fortunate to own one of these Czech cars, a Skoda specialist in Frodsham is the expert you want for repairs and maintenance. While Skoda is owned by VW, it remains a unique and performance-orientated car. We understand the intricacies of this vehicle, and we are proud to offer an exceptional service to all Skoda owners. The block exemption regulations of 2003 have made it so that motorists can take their vehicles to a garage of their choice, without fear of nullifying their vehicle's warranty.  As an independent and family owned garage, we offer a range of services to car owners.
We only use genuine parts, and offer dealership quality services. In Frodsham, a Skoda specialist can repair, maintain and service your vehicle. Our experienced and knowledgeable team make use of the latest diagnostic tools for fault-finding. Our team has received training to master technician level by the VAG group, and with their specialist knowledge, can provide a professional diagnostic service. Besides high-quality diagnostic testing, we offer repairs, servicing and MOTs for all makes and models of vehicles. Should it be necessary, and it is perhaps advisable with the approach of summer, we also offer air con servicing. Nothing is more infuriating than trying to cool the interior of your car only to discover that the air con is faulty. We can also replace cam belts and clutches. As part of our service, we can take your vehicle for a small test drive to assess the condition of its clutch.
A Skoda specialist in Frodsham offers a dealer level of knowledge and experience, but at a fraction of the cost typically associated with the main dealers. If you are looking for a Skoda specialist, contact Vag Tech today. Another of our services is the MOT test. As a legal requirement, it is reassuring to know that you can have your Skoda's MOT completed at a garage that also provides the maintenance and servicing of your vehicle. We are pleased to offer a free repair quote. Our prices are budget friendly, and with us, you won't get any hidden surprises as the price you see is the price you pay.