Seat

Specialist in Runcorn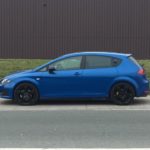 Find a top-quality Seat specialist in Runcorn to ensure that your cherished set of wheels stays in top gear. At Vag Tech, we understand the business from end to end. That comes from our twenty years' experience in dealing with all makes and models of Skoda, VW, and Audi, besides almost every other automobile brand. We offer dealer level service at down to earth prices that will delight you. As a family run independent garage, we combine local values and traditional ways of doing business with state-of-the-art tech and facilities. We're based in Runcorn, Cheshire and our customer base extends throughout this region and beyond. As an MOT authorised garage, we ensure that your vehicle stays in compliance with the latest automotive sector regulations.
For motorists in Runcorn, Seat specialists besides ours may be available, but not all of them can match our quality, prices and levels of service. Our services include cam belt and clutch repairs and replacement at a fraction of what they'd cost you at a main dealer. We offer free clutch assessment to identify and tackle problems before they damage the delicate parts of your sophisticated vehicle. This also ensures the safety and comfort of drivers and passengers. We use only premium quality spares and parts with full guarantees. Our air con servicing contracts start from £49.99 and can carry out servicing while you wait. This includes anti-bacterial treatment that ensures that your car's air con system stays fresh and hygienic.
Your vehicle's manufacturer warranties will not be affected if you partner with us – the Seat specialist in Runcorn. To find out more about how we can assist you, contact Vag Tech today. Your Seat is a piece of fine engineering, incorporating some of the most advanced computer systems available. Today, most of these modern vehicles come equipped with sophisticated diagnostics software inbuilt during manufacture. Our highly experienced, trained team can undertake high-level diagnostics using our cutting edge technology and equipment. Our technicians have been trained to master technician level in diagnostics, comfort levels and occupancy safety features and we regularly invest in refresher courses and training programmes. We ensure that your vehicle service history is kept up to date in your service book and digitally.