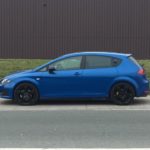 Seat remapping in Widnes can benefit your vehicle. When the procedure is carried out, you will notice and enjoy increased power, improved drivability and sharper throttle response. This will of course have added benefits, with the most immediate one being your car becoming more fuel-efficient. This means you won't have to fuel often and your fuel budget will be steadier in the long run. General car performance can be affected by a number of factors that include restrictions placed by the manufacturer and even the weather. With Seat remapping, your car can operate at optimum performance levels for a more enjoyable ride. What's more is, your fuel economy will still be favourable.
Vag Tech is a family-run independent garage based in Cheshire that provides various car services to our customers. In Widnes, Seat remapping can be done on both old and new car models, with certain methods being used in the case of either model in order to achieve the best results. We cater for all makes and models, offering services that are friendly and professional for true customer satisfaction. For more than two decades, we have been part of the VW, Audi, Seat and Skoda dealer network, improving our skills along the way in order to provide the best services. By using the latest in diagnostic tools available in the market, we ensure no damage is inflicted on the engine. We'll remap your vehicle so that it can run smoothly through various weather and road conditions as well keep it within regulations set by various countries, taking into account the limits on the emissions.
Seat remapping in Widnes is a service that can be completed in a short amount of time so you can be back on the roads as soon as possible. Contact Vag Tech and we'll work on your car as soon as you bring it to us. Our team is made up of professional in their crafts that go above and beyond while providing services. Other services that we offer include MOT tests, cam belt replacements and clutch assessments, aircon servicing and diagnostic servicing carried out to the highest of standards.