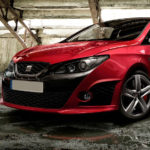 If you want better performance or fuel efficiency remapping in Widnes can reprogram your Engine Control Unit (ECU) to deliver the desired improvement. This is an easy and reasonably priced option to get the best out of your car. You need however to take the vehicle to a reputable garage to have this done. An inexperienced or unprofessional remapping could cause the engine to suffer damage. We have the expertise and tools necessary to have your Audi running at peak performance. We will make sure to reset the engine within the rules and regulations of the UK taking into account the limits on the emissions. The manufacturer sends the cars to their dealers with a standard setting which is suitable for cars around the world.  This takes into account different climates and road conditions and is not necessarily the optimum setting for your car.
Modern vehicle manufacturers sell their cars all over the world and rules and regulations differ from country to country. The vehicles are therefore set to a minimum standard to meet all requirements. In Widnes, remapping can make a huge difference to your vehicle in terms of upgrading the fuel efficiency and power of your car. The remapping entails the modification of the manufacturers default software on your vehicles ECU. It overwrites the software so that the ECU can them be programmed to optimise the cars overall performance. This works because the ECU controls your car's engine and limits various functions that can enhance the performance of the engine.
Our family run business can offer remapping in Widnes for many different vehicle makes and models. Contact Vag Tech today to book your vehicle in for specialist treatment. We have almost 20 years experience with the VW, Audi, Seat and Skoda brands but offer service and repairs for any make and model of car. We can offer a dealership level of knowledge at a fraction of the price.  Our technicians are also qualified to carry out MOT tests for any make of vehicle and we perform routine maintenance where necessary on cam belts and clutches as well as brakes and exhausts.