Ghost

Immobiliser in Warrington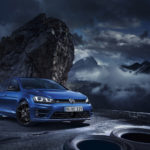 We are delighted to be able to offer the installation of the Ghost immobiliser in Warrington. This is a new type of vehicle security system that is fitted to the car and does not have key fobs or LED indicators to give away its location. The mechanism uses the buttons in your car to allow you to make a code up to twenty presses long in order to immobilise your car. The buttons are the same ones you use to open your windows or any other buttons on the door, dashboard or steering wheel in your vehicle. There is also a service mode feature that allows your system to be temporarily deactivated when your car goes to the garage for service or repairs. The special code can be changed whenever you wish and the procedure will be demonstrated at the time of install.
If you want to be sure your vehicle will be in the same place you left it when you return in Warrington, Ghost Immobiliser technology will ensure your car cannot be stolen. Even if the thieves have managed to clone your keys. The system immobiliser the vehicle through the ECU and cannot simply be switched off without the code. For ease of use the system can be paired with a smart phone app that connects to your car and allows you to get in and drive without having to disarm the immobiliser. Up to two phones can be connected and while the app is running via Bluetooth the car is enabled but if you move further than up to 10 meters from the car it will self-immobilise.
Our family run business can offer the fitting of a Ghost Immobiliser in Warrington for many different vehicle makes and models. Contact Vag Tech today to book your vehicle in for specialist treatment. We have almost 20 years experience with the VW, Audi, Seat and Skoda brands but offer service and repairs for any make and model of car. We can offer a dealership level of knowledge at a fraction of the price.  Our technicians are also qualified to carry out MOT tests for any make of vehicle and we perform routine maintenance where necessary on cam belts and clutches as well as brakes and exhausts.