Ghost

Immobiliser in Runcorn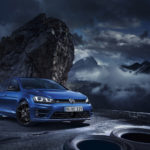 For a modern versatile vehicle anti-theft technology, you could consider installing a ghost immobiliser in Runcorn. The ghost immobiliser creates a unique security system for your car that cannot be hacked. The system works with a programmable chip in your key that cannot be copied. In addition to the chip, you can set up a unique access code for the immobiliser. Without the access code, it is impossible to drive your car. The access code provides an extra layer of security against thieves who may be able to get past your door lock. With a ghost immobiliser, you can rest easy no matter where you park your car.
To guarantee your car's security you should only work with professionals. In Runcorn, ghost immobiliser installation services need to be done by reliable technicians from a credible garage. Installation of security systems is a sensitive task and if not done properly, can cause more harm than good. A poorly installed security system can lock you out of your car. Also, if your security system fails, it can cause your car to shut down in the middle of traffic. This can also force you to incur hefty towing fees. Our garage has been providing quality service in the North West for more than 20 years. With a strong value for customer satisfaction, our teams work hard to ensure your safety is guaranteed.
As an independent garage, we are able to install ghost immobilisers in Runcorn at affordable rates. Our rates can beat the main dealer prices because we can source the best aftermarket immobilisers in the market. Our team is also qualified to carry out a range of other services on your car. We can service your brakes, clutch, camshaft and carry out complete MOTs. By working with us, you can ensure your car is in excellent condition for years. Contact Vag Tech today for more information about our services. We work with a wide variety of premium vehicle brands including VW, Audi, Skoda and Seat.