Ghost

Immobiliser in Frodsham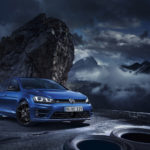 Get the next-generation vehicle protection with the all-new Ghost immobiliser in Frodsham. Vag Tech is proud to be a family-run, independent garage and the leading one in the Cheshire region. Our team of highly trained, experienced, efficient technicians can handle a comprehensive range of work on all the major brands, models and makes. With more than two decades' experience in this sector, we're considered to be the experts in Audio and Skoda brands with dealer-level expertise available at a fraction of the cost.  We can deal with MOT, aircon servicing, diagnostics, full servicing, cambelts and clutch, and more. Our friendly team provides prompt, reliable and affordable service. Being a local garage, we're familiar with the trends, needs, preferences and budget of the communities we serve. Along with this, we ensure that our customers get access to the state-of-the-art technology, products and information from around the world.
For motorists in Frodsham, Ghost immobiliser provides top-level security for your vehicle. Launched by Autowatch, a reputed South African based company that has been at the cutting edge of auto security, this product prevents key-cloning, hacking and theft. It is a great aftermarket auto protection innovation that's unique in the market today. It has no key fobs, radio signals or LED indications that can give away its location to potential criminals. It communicates directly with the vehicle's ECU. It uses buttons already on your steering wheel, door panel or centre console and allows you to create unique changeable disarmable sequences that have to be entered correctly to drive the car. Without this unique sequence, the Ghost prevents the engine from starting.
What makes the Ghost immobiliser in Frodsham extra tough and tamper-proof is that there are no wire cuttings. This offers a safer and more secure installation. It cannot be bypassed using standard methods used by car thieves. There are no external fobs. The unique sequence of numbers that you create can be changed however many times and whenever you want. For more information about how a Ghost immobiliser can help you, contact us today. This product is compatible with a wide range of makes and models. It also has a smartphone application that can be connected to two mobile phones.