Ghost

Immobiliser in Daresbury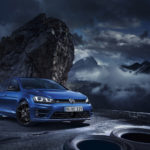 By letting us install a Ghost immobiliser in Daresbury, you can be assured of one of the safest ways of preventing your vehicle being stolen. The Ghost is an aftermarket immobiliser that protects your car from criminals that practice key cloning, hacking and key theft. The Ghost has no key fob button or LED indicator to give away its location but uses the buttons in your vehicle to disarm the immobiliser. This can be done using buttons on the steering wheel, door panels or centre console to allow you to create a unique sequence of presses that will disarm the immobiliser. There is also a smart phone application that connects to your car which allows you to get in and drive without having to enter the disarm sequence.
There are many cars that are stolen each week in the UK that are used for joy riding, criminal activities or for spare parts. In Daresbury, Ghost immobiliser can prevent anyone other than the owner and driver of the vehicle from using it. With the phone application the immobiliser allows 2 phones to be connected so that another member of your family can drive the car. Once the phone has been paired with the Ghost immobiliser it will continue to run in the background and with the Bluetooth enables you know your vehicle will be there when you need it. Once your phone is within 5 to 10 metres of the car the immobiliser will be automatically disarmed so make sure you do not accidentally disarm your car by passing by within this range.
We are an independently run garage who are accredited to fit the Ghost immobiliser in Daresbury. Contact Vag Tech today and enquire about making your car as theft proof as possible from one of our experts. We have almost 20 year of experience in the dealer network for service, repair and maintenance of all VW, Audi, Skoda and Seat vehicles. As well as carrying out MOT tests on all makes and models of cars, we provide a first rate local garage experience for most other makes and models of vehicle. Our prices are extremely affordable and we have the latest state of the art diagnostic machine.